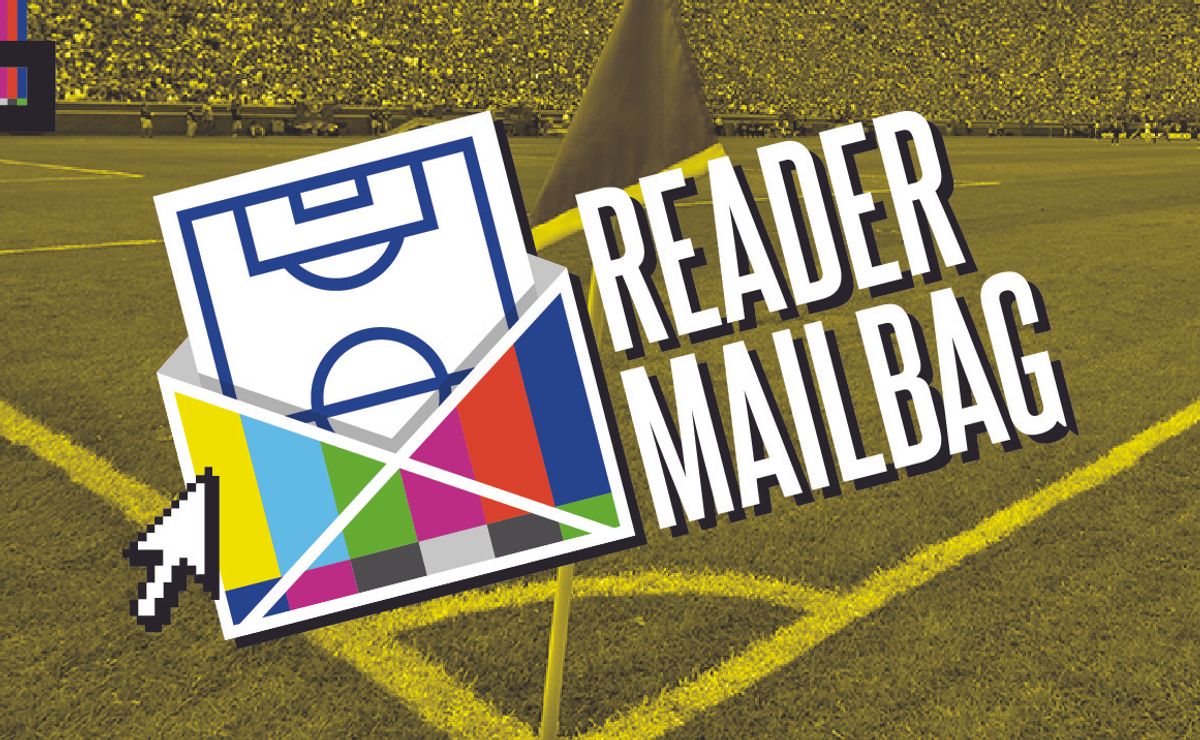 The time has come for another addition to the World Soccer Talk Reader mailbox. This week, we cover coverage of the US Open Cup, Premier League Fan Fest, CONCACAF, Serie A, and the FIFA Club World Cup.
Don't forget to add any new questions you may have in the comments below, and we'll do our best to answer them next week. The questions do not have to be about the transmission. Remember, they can also be about soccer.
Dave: A few questions from the US Open Cup: 1) Has Turner advertised coverage plans and/or outsourced the rights to someone else? 2) Which rounds are historically the most entertaining, with a good mix of minnows and big names (such as the FA Cup's own Third/Fourth Round)? I remember that last year I had several very fun weeks.
World Soccer Talk: 1) There has been no additional news on US Open Cup TV coverage since our story discussed the deal nearly twelve months ago. Once we get closer to Round One at the end of March, we hope to have more details on media rights.
2) The round that MLS teams start to enter (this year it's the third round, April 25-26) where they will potentially face lower division professional teams or even amateurs is always a lot of fun. Everyone loves a good underdog story and some giant-slaying moments. We expect another race like the one in Sacramento this year, just like last year when they reached the US Open Cup final.
David, thanks for your questions. It will certainly be fascinating to watch Warner Bros-Discovery broadcast the US Open Cup given that last year's coverage on ESPN+ was some of the best in recent memory.
Bill: I was wondering if you guys went to the Fan Fest in Orlando last weekend and if not why not (just being nosy)? I know that Fan Fest is a very flashy thing about American sports and not the respect for the seriousness of the sport that you prefer, but it seems fun to be there.
World Soccer Talk: We Were There. Kartik Krishnaiyer and I arrived on Thursday night to prepare for our morning interviews with NBC Sports talent on Friday. We interview Rebecca Lowe, Tim Howard and The 2 Robbies. Then on Saturday, I interviewed executives from Alan Shearer, Gary Cahill, and NBC Sports, so keep an eye out for those interviews later in the week on this website.
In general, I thoroughly enjoyed the weekend there. For me personally, my favorite part was talking to the soccer fans who traveled from all over the country to attend the Fan Fest in Orlando. I also loved seeing all the different jerseys worn by American soccer fans, which was an eclectic mix of clubs to say the least.
If you're reading this and have never attended any of the Fan Fests, I recommend you go to the next one. It was fun.
Francisco: For the next season, will there be a streaming service or channel that will collect the rights to broadcast the Italian Serie A in Spanish?
World Soccer Talk: Paramount+ continues to hold Serie A rights in all languages, but the streaming service has so far been reluctant to offer Spanish-language commentary on matches.
Honestly though, the cost of providing Spanish commentary for Serie A matches can be prohibitive. I don't think there's enough demand from Spanish-speaking viewers to make it worth it.
Francisco, I know that other Serie A fans have also asked for comments in Spanish. My advice would be to try to get more fans on social media and ask them to let Paramount+ know that you want games in Spanish.
Jason: What CONCACAF-based competitions are on Paramount+ in 2023?
World Soccer Talk: Looking ahead to 2023, Paramount+ has the Concacaf Nations League, which returns at the end of March.
Jason: What streaming service has the FIFA Club World Cup in February?
World Soccer Talk: Good question, Jason. As you probably know, FOX Sports and Telemundo hold the television rights to the competition. While FOX Sports doesn't have a direct-to-consumer streaming service yet (aside from Tubi, which showed on-demand games at the World Cup), your best bet is to watch all the games in Spanish through Peacock Premium for $4.99 per month (which also includes 180 Premier League games per season, as well as USMNT and USWNT games).
Presumably, FOX Sports will show games through its FOX Sports app.
That's all for this week. Don't forget to ask your questions in the comments below, and we'll get back to you in the Reader Mailbag next Tuesday.